Lemon Poppy Seed Bread
Charlotte has always loved lemons! As a toddler she'd suck on lemon slices. So yesterday, we decided to bake something lemon-y to help brighten a frigid NYC afternoon.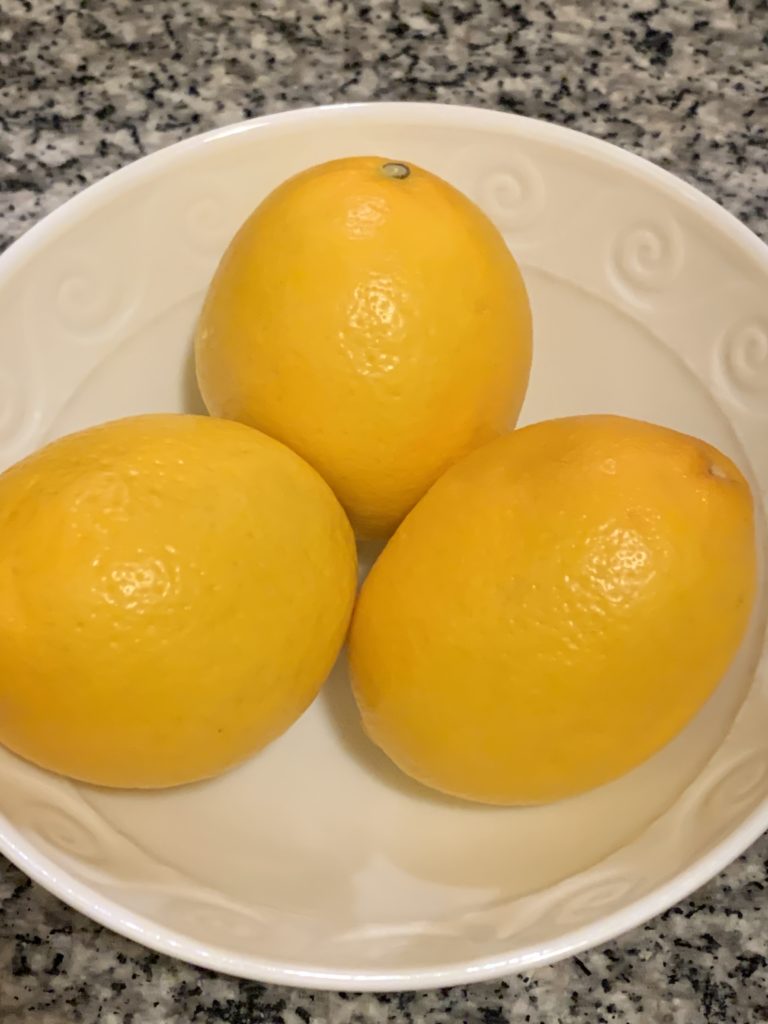 I had some lovely Meyer lemons I wanted to use. Meyer lemons have smoother skin, a deeper yellow color, and are sweeter than normal lemons.
I love all of Sally's Baking Addiction recipes and her site has a great search functionality. I did a quick lemon bread search and found this lemon poppy seed bread recipe.
The recipe was super quick and could be mixed by hand. I used Greek yogurt but I'm sure sour cream would be great as well. The bread is moist, not overly sweet, and the glaze is really light so it is definitely appropriate for a breakfast bread.
It was was a great sweet — but not too sweet — treat.
---
2 cups (250g) all-purpose flour
4 teaspoons poppy seeds
1 teaspoon baking soda
1/2 teaspoon baking powder
1/4 teaspoon salt
1 large egg, at room temperature
3/4 cup (150g) granulated sugar
1/3 cup (80ml) vegetable oil
1/3 cup (80g) sour cream (or plain yogurt/Greek yogurt), at room temperature
2/3 cup (160ml) whole milk, at room temperature
3 Tablespoons (45ml) lemon juice
1 Tablespoon lemon zest
For Glaze
1/2 cup (60g) confectioners' sugar
1 Tablespoon (15ml) lemon juice
Preheat oven to 350°F (177°C). Spray a 9×5 inch loaf pan with nonstick spray.
Whisk the flour, poppy seeds, baking soda, baking powder, and salt together in a large bowl. In a medium bowl, whisk the egg and granulated sugar together until combined. Whisk in the oil, sour cream, milk, lemon juice, and lemon zest. Pour the wet ingredients into the dry ingredients, then whisk to completely combine. Avoid over-mixing; a few small lumps are OK.
Pour/spread the batter evenly into prepared loaf pan. Bake the bread for 50 minutes to 1 hour, covering loosely with foil about halfway through to help the loaf bake evenly. Poke the center of the bread with a toothpick. If it comes out clean, the bread is done. Oven times will vary between ovens. My bread usually takes 55 minutes.
Cool bread completely in the pan set on a wire rack. *Feel free to drizzle with glaze (next step) while the bread is still warm. The glaze seeps down into the warm bread this way, adding extra moisture.*
Make the glaze: *This doesn't yield a lot of glaze– just a light layer. Feel free to double the glaze if you want more.* Whisk the confectioners' sugar and lemon juice together. Drizzle over bread while it's still warm in the loaf pan or after it cools.
Slice and serve. Cover and store leftover plain or glazed bread at room temperature for 2 days or in the refrigerator for up to 1 week.
---
---